BLANC INN – Singapore Travel Guide
Travel Tips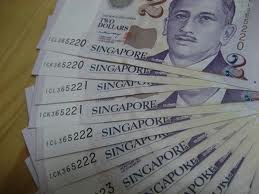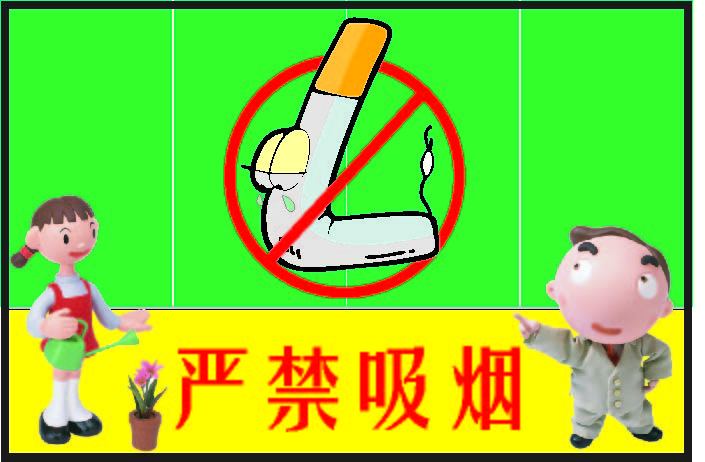 Money Matters
The currency used in Singapore is the Singapore dollar (S$). Money changing services can be found not only at the Singapore Changi Airport but also most shopping centres and hotels around the island. You can also access the automated teller machines (ATMs) located everywhere (even in the most obscure bits) in Singapore, that accept most of the main credit cards such as Visa, MasterCard and American Express.

Singapore Weather
Singapore is known for its hot and humid weather, with little variation throughout the year. The average daytime temperature is 31ºC (88ºF), dropping to around 24ºC (75ºF) in the evenings. The monsoon season can bear down pretty heavily on our tropical weather from November onwards, so be prepared for rain on a daily basis during this period.

(No) Smoking
Besides air-conditioned areas such as shopping centres, restaurants, entertainment outlets and cinemas, smoking is also an offence on the SMRT (Singapore Mass Rapid Transit system), public buses, taxis and in lifts. Recently, the smoking ban has also been imposed on public eateries and within a five-metre radius from most building entrances, except for allocated smoking areas that are clearly marked with bright yellow paint. A maximum fine of S$1,000 may be imposed on first-time offenders.

Singapore Visitors Centres
Singapore Visitors Centre @ Orchard
ADDRESS : Junction of Cairnhill Road and Orchard Road
OPENING HOURS : 9.30am to 10.30pm daily
NEAREST MRT STATION : Somerset (NS23)

Singapore Visitors Centre @ ION Orchard
ADDRESS : ION Orchard Level 1 Concierge
OPENING HOURS : 10.00am to 10.00pm daily
NEAREST MRT STATION : Orchard (NS24)
---
Tax Refund
Electronic Tourist Refund Scheme
As a tourist in Singapore, you may claim a refund on the seven percent Goods and Services Tax (GST) paid on your purchases made at participating retail shops when you leave Singapore and bring your purchases home. Simply spend SGD100 or more to qualify. A handling fee for the refund service may be deducted from the GST amount.
Tourists may apply for their GST refund at the departure hall of Changi International Airport and Seletar Airport. From 21 January 2013, tourists who are departing from Singapore on an international cruise (excluding cruise-to-nowhere, round-trip cruise and regional ferry) via Marina Bay Cruise Centre Singapore and the International Passenger Terminal at HarbourFront Centre may also qualify for tax refund. The final destination of the ship's voyage must not be Singapore and where the voyage involves the ship returning to Singapore on one or more occasions, the tourists may only claim GST refund on the ship's last departure from Singapore in that voyage.
Refunds via the Electronic Tourist Refund Scheme (eTRS)
Claiming your GST refund is easy and hassle-free—thanks to the eTRS. Simply choose one credit/debit card as a Token for tagging your purchases entitled for refund. This Token will allow you to easily retrieve all of your purchases' details, at one go when you apply for GST refunds at the eTRS self-help kiosks at the airport and cruise terminal*. Alternatively, you can use the eTRS Tickets issued at the point of purchase to apply for your tax refunds at the airport and cruise terminal. Payment for your purchases can be made with any credit/debit card or cash.
4 Simple Steps to Claim Your Tax Refund:

1. At the Shops
When shopping at eTRS retail shops, use one credit/debit card as your Token to link up all your purchases. Ask for your eTRS Ticket and original invoice/receipt before leaving the shop.

2. Before Departure
If you plan to check-in your purchases, first apply for your GST refund at the eTRS self-help kiosk located at the Departure Check-in Hall (before departure immigration) of airport or Level 1 of cruise terminal using your Token or eTRS Tickets. You will not be entitled to a refund if you have checked-in your purchases prior to the application.
If you plan to hand-carry your purchases, proceed to the Departure Transit Lounge (after departure immigration) of airport or Level 2 of cruise terminal with your purchases and apply for GST refunds at the eTRS self-help kiosk.

3. At the eTRS Self-Help Kiosk
Use the credit/debit card that you have assigned as a Token to retrieve all your purchase details. Otherwise, scan your eTRS Tickets individually to retrieve your purchase details. Follow the instructions on the eTRS self-help kiosk to apply for your GST refund claims. You may be required to show your purchases, original invoice/receipt and boarding pass/confirmed air ticket/confirmation slip showing the cruise itinerary at the Customs Inspection Counter.

4. Collect Your Refund
For departure via Changi International Airport, the refund will be made to you either by credit card or cash. For departure via Seletar Airport, Marina Bay Cruise Centre Singapore or International Passenger Terminal at HarbourFront Centre, the refund will be made to you either by credit card or bank cheque.

If you have chosen to have the refund credited directly into your credit card, you may proceed to boarding after completing your claims. The approved refund amount will be credited to your specified credit card within 10 days.

If you have chosen cash refunds, proceed to the Central Refund Counter in the Departure Transit Lounge (after departure immigration) with the approved Notification Slip to collect your cash.

If you have chosen bank cheque refund, you have to complete your particulars such as payee name and mailing address on the approved Notification slip and drop the slip into the designated cheque refund box provided. The bank cheque will be mailed to you 14 days from the date of deposit of the approved notification slip into the designated box.
eTRS Kiosk Locations and Operational Hours
eTRS self-help kiosks are located at:
•Changi International Airport Departure Check-in Hall (before departure immigration) and Departure Transit Lounge (after departure immigration) of Terminals 1, 2 and 3;
•Seletar Airport, Immigration & Checkpoints Authority (ICA) Duty Office;
•Marina Bay Cruise Centre Singapore, Level 1, Level 2 and Level 2M Mezzanine
•International Passenger Terminal at HarbourFront Centre, Level 1 and Level 2
---
Public Transportation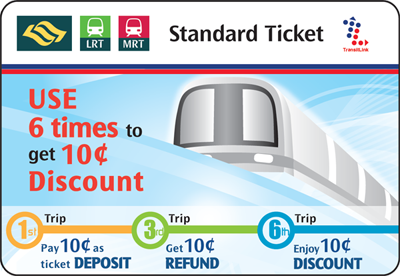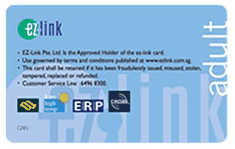 Singapore has fantastic public transport, with a tangled web of bus and train (MRT) routes taking you to the doorsteps of most sights. Singapore's bus service should be the envy of the world. You rarely have to wait more than a few minutes for a bus, and they'll take you almost anywhere. When you board the bus, drop the exact money into the fare box (no change is given) or swipe your ez-link card. You need to swipe your card again when you disembark – if you forget, you'll be charged the maximum fare for the bus journey!

MRT Train
Singapoer MRT daily operating hours starts from 5:30 am (Working Day) or 6.00 (Week Day and public holiday Day) till 0:30 am daily. Service frequency is about 5 minutes. Fare is based on travelling distance, usually is between $1 to $2.

Singapore MRT Train tickets have two kinds:
1 / Standard tickets
The Standard Ticket is a contactless smart card for both single and return trips on the MRT and LRT. It can be used up to six times within 30 days from the date of purchase. The card is sold at the General Ticketing Machine (GTM) at all MRT and LRT stations. The purchase price includes a deposit of 10 cents and this is automatically refunded on the travel fare of the third trip. A user also enjoys a 10-cent discount on the sixth trip.
2/ ez-link card (Stored Value Card)
EZ-Link card can be purchased at selected MRT train Staions'(TransitLink Ticket Office),
For details, please browse https://www.inn.com.sg/where-to-stay-in-singapore/#train_and_bus_pass_ezlink

Note: Eating and Drinking is not permitted within Singapore MRT subway. A penalty fine up to $1,000 Singapore dollars.

Public Buses
Singapore's city bus service runs daily from 6am to 12:00 midnight. Ticket fares start from 80 cents to $1.70 per trip.
Bus Service accepts EZ-Link card and cash payments. Payment by EZ-link is cheaper and more convenient.
To travel on bus, you need to have the minimum stored value to cover the cost of travel from the point you get on, to the last stop on that service. If you are unsure of the fare, we recommend that you have at least $3 in your card for the basic bus services

Taxi
Flexible and easy – there are a great many taxis in Singapore which all use taximeters. Taxis are cheap even if there is a surcharge at night time and for driving through certain areas during rush-hour traffic. There are a few large taxi companies of which Comfort is the largest.
Singapore Taxi Fare structuer is complex.
Cabline : +65-65522222
Comfort Taxi: +65-65521111
Smrt Taxi: +65-65558888




---
About Singapore
Climate :
Tropical, hot and humid. Temperatures average 23ºC - 30ºC
Customs :
Duty free for 1 litre of liquor, wine and beer for visitors aged
Smoking :
Smoking is prohibited in public areas
Tipping :
Tipping is discouraged at hotels and restaurants where there is a 10% service charge.
Electricity:
230V/50Hz (British plug)
Time Zone:
UTC +8
Drug Law
Drug trafficking carries a mandatory death penalty
Free city tours
If you are making transit at Changi airport and have over five
hours to spare, check with Singapore Visitor Centre in any terminal.
Free internet
In all Changi airport terminals, free of charge
Emergency numbers
Ambulance: 995 , Police: 999
---
READ MORE ....
Weather Forecast Singapore: www..weather.asiaone.com.sg
Singapore Weather Information: www.straitstimes.com/weather
Singapore Dollar - foreign exchange rates: www.fx-rate.net/SGD/
GST Refund - Changi Airport : www.changiairport.com/gst-refund
IRAS: Tourist Refund Scheme: www.iras.gov.sg
Public Transport @ SG: www.publictransport.sg
EZ-Link website: www.ezlink.com.sg
SMRT Website: www.smrt.com.sg
Land Transport Authority: www.lta.gov.sg
Transitlink MRT - System Map: www.transitlink.com.sg
gothere.sg: www.gothere.sg
---
Powered by iHub Web Service,2013